Visionary leaders join the annual World Woman Davos Agenda during the World Economic Forum week
World Woman Davos Agenda's Equality Moonshot is a bold new way to rethink our gender equality agenda for countries, communities, and companies.
Thursday, January 18, 2024
Hard Rock Hotel Davos Tobelmühlestrasse 2, 7270 Davos, Switzerland
MICROSOFT, 11 TIMES SQ, NEW YORK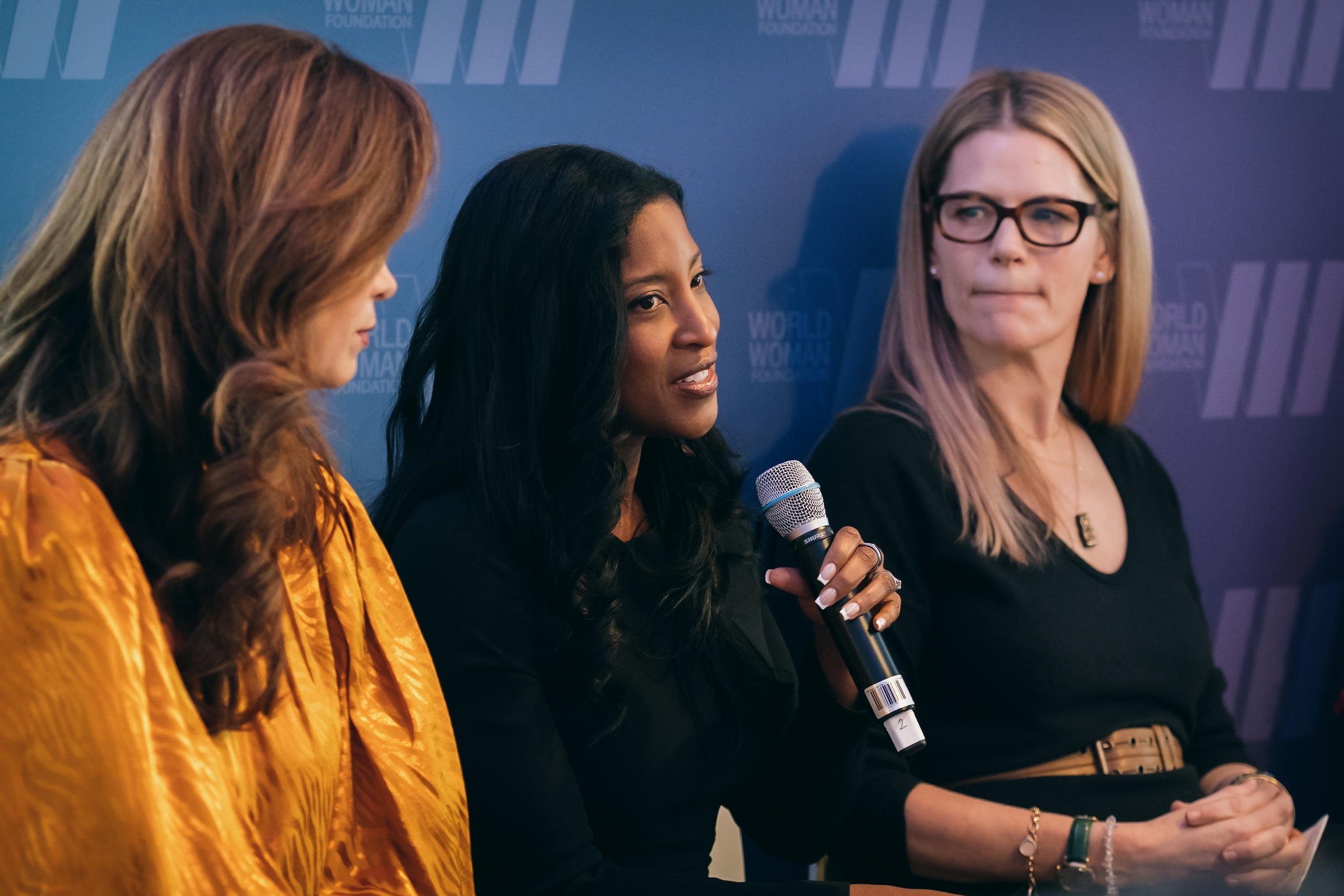 In this tumultuous landscape, where leaders grapple with a relentless barrage of economic and political shocks, the peril of regression looms large for women. Millions of women and girls are currently denied access and opportunities, presenting a dire situation. Accelerating the pursuit of gender parity is not just a moral imperative; it's a necessity for the prosperity and sustainability of our world.
 World Woman Davos Agenda is a collaborative, multistakeholder initiative to reshape women's roles. It offers a distinctive platform to redefine and reforge our understanding of the current era's global responsibilities and the imperative for cooperation to make gender equality a reality. 
World Woman Davos Agenda continues to serve as the premier platform for instigating high-level collaboration between the public and private sectors. It unites governments, prominent international organizations, the most influential corporations worldwide, relevant civil society and academic institutions, and the global media, to create a prominent global platform for women's voices in a bold new way.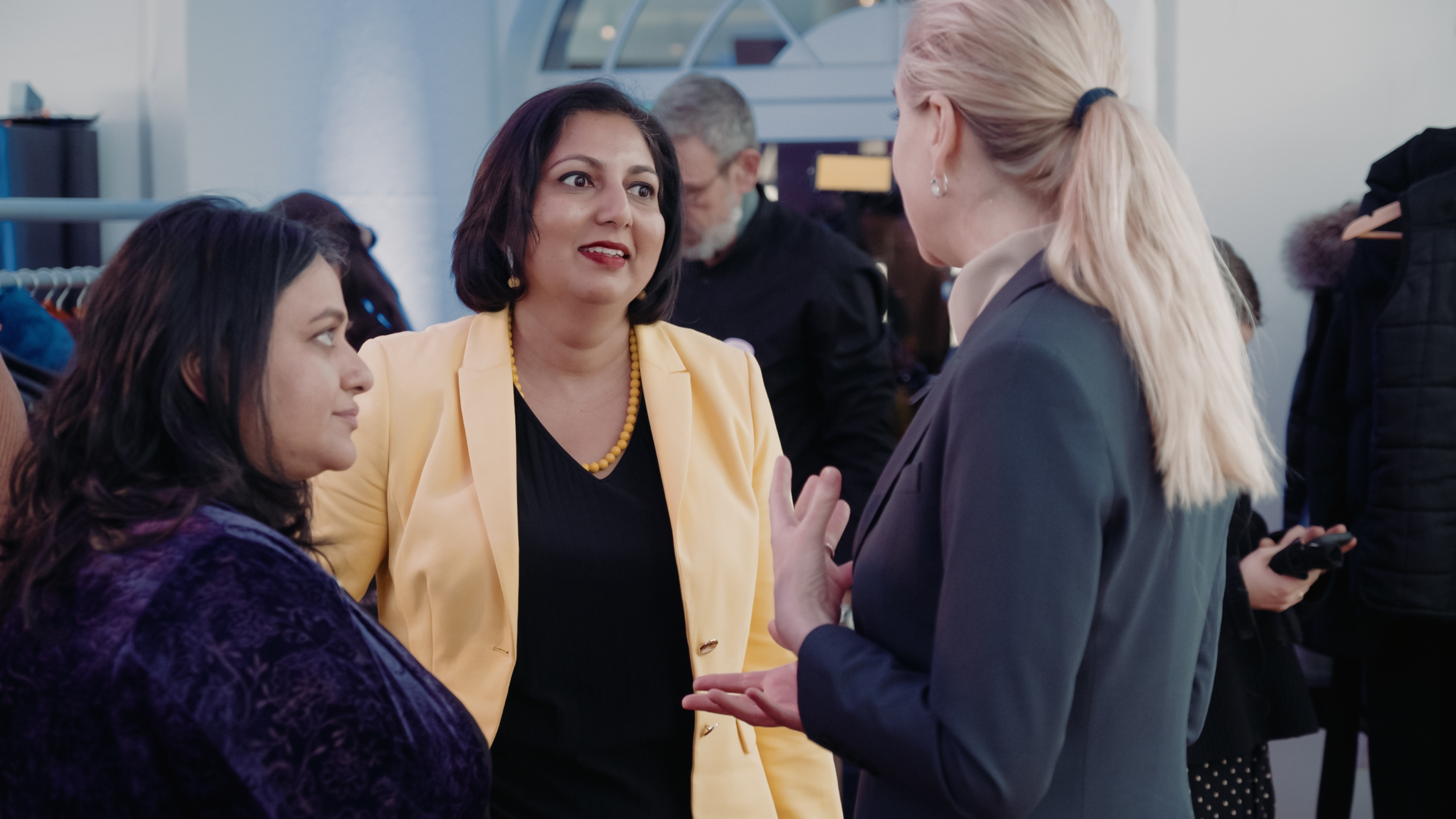 OUR EQUALITY moonshot AGENDA
Sustainability & Gender Equality
Inclusive Innovation & Technology
Education, Job, Skills, & Parity
Health Equity & Healthcare
Better Business & LeadHership
Creative Economy, Web 3.0& Equal Future
Global Co-operation & Women Empowerment
Speakers:
Rupa Dash

Co-Founder & CEO, World Woman Foundation

Reshma Ramachandran

Board Member & Chair of World Woman Davos Agenda
Speakers:
Carrie Scott

Head, ESG. Management Office, Novartis

Sarena Lin

Member of The Supervisory Board, Siemens Health

Daniella Foster

Executive Board Member, SVP & Global Head, Public Affairs, Science & Sustainability, Consumer Health, Bayer

Kerstin Hoppe

SVP Marketing & Communications, Roland Berger
Speakers:
Sandrine Dixson-Declève

President of Club of Rome
Speakers:
Asha Jadeja Motwani

Investor, Philanthropist, Founder, Motwani Jadeja Foundation

Nivruti Rai

Managing Director and CEO, Invest India, Ministry of Commerce

Vasundhara Oswal

Indian-Swiss Businesswoman and Executive Director of Pro Industries

Samir Saran

President, ORF
Artificial intelligence is rapidly shaping the future - including nearly every industry, job, and way of working - more than humans could have ever imagined. As we stand at the crossroads of technological evolution, this panel dives into the profound implications and limitless possibilities that the future of AI holds. This panel will explore the many paths forward for AI in 2024 and beyond, as well as the perils and our individual and collective responsibilities in shaping the future of AI. Join us as we navigate (1) the possibilities of leveraging AI for societal impact, (2) how AI can help create a more inclusive future of work, and (3) the ethical challenges and strategies for responsible AI development.
Speakers:
Neeti Mehta Shukla

Co-Founder and Social Impact Officer, Automation Anywhere
Speakers:
Ragnheiður Elín Árnadóttir

Director, OECD Development Centre

Florence Gaub

Director of Research Division, NATO Defence College

Kristen Edgreen Kaufman

Public-Private Partnerships & Economic Development, NYC Mayor's Office

Arancha González

Dean of Paris School of International Affairs (PSIA) at Sciences Po

Ulrika Modéer

UN Assistant Secretary-General and Director of the Bureau of External Relations and Advocacy, UNDP

Christine Heenan

Executive Partner and Chief Communications, Flagship Pioneering
Speakers:
Moira Forbes

President and Publisher, ForbesWoman

Dr. Annabella Bassler

CFO, Ringier Media Group, Founder of Equal Voice Initiative

Muna AbuSulayman

Arab Media Icon

Aleksandra Karasinska

Editor in Chief, Forbes Women Polska
Speakers:
HRH Sheikha Alanoud Bint Hamad Al-Thani

Deputy Chief Executive Officer at Qatar Financial Center

Noura Selim

Executive Director (ED), Sawiris Foundation for Social Development

Malak Al Akiely

CEO of Golden Wheat for Grain Trading
Speakers:
Amy Bernstein

Editor, Harvard Business Review; Vice President and Executive Editorial Director, Harvard Business Publishing

Dr Michelle Harrison

Global CEO of Kantar Public

Tripti Jha

Chief People Officer, Sandoz
Speakers:
Helen Clark

Former Prime Minsiter of New Zealand
HEALTH EQUALITY MOONSHOT
INDIA'S EQUALITY MOONSHOT
GLOBAL CO-OPERATION & MOONSHHOT
NEW ERA OF DEMOCRACY, MEDIA FREEDOM & EQUALITY
EQUALITY MOONSHOT IN MIDDLE EAST
INCLUSION INNOVATION, WORKFORCE DEVELOPMENT & EQUALITY MOONSHOT
POWER OF INCLUSIVE & EQUALITY MOONSHOT
FUTURE OF AI MOONSHOT
HEALTH EQUALITY MOONSHOT
Although women and men are intellectually similar, with little or no difference between them in areas like creativity and overall intelligence, the genders differ greatly when it comes to physiology. Women are subject to health problems that men aren't, such as the many conditions related to reproductive systems and childbearing. Women also mature and age differently and are more susceptible than men to some problems that affect both. For example, women account for about 80% of the recorded cases of osteoporosis. And UTIs (urinary tract infections) are nearly 30 times more prevalent in women.Yet many signs indicate that women's health needs are under-researched and under-addressed. Of the new medicines developed and approved for use in the USA over recent decades, very few are for conditions specific to women. Women also tend to be under-represented in clinical trials of medications meant for both genders, which can lead to the marketing of drugs that are sub-optimal for women, and female cardiologists have struggled to convince their male peers that women's hearts need different care than men's.But it's not just a matter of shortcomings on the medical and research fronts. Other factors aggravate women's health concerns. The global "clean cooking" movement is trying to combat the use of pollutants like wood and coal fires in less-developed regions, since dirty fuels are both bad for the environment and harmful to those preparing food — who, in most cases, are women.Then consider a common mental health problem. According to the USA's Mayo Clinic, women are twice as likely as men to suffer from severe depression. Staff at Mayo report that this is due partly to physical causes, as with premenstrual or postpartum depression, but that "life circumstances and cultural stressors can play a role," too. These stressors include women's "unequal status" in society, workload fatigue among women balancing jobs with duties at home, and incidents of sexual or physical abuse.Finally, we must recognize the effects of poverty. Poor people tend to have unhealthier living conditions combined with less access to good health care. And, in many parts of the world, girls and young women from poor families get little education about subjects like sexual and reproductive health.In short, women's health is a critical and complex issue. It's critical because health problems degrade women's quality of life and interfere with their ability to contribute to society. It's complex because health is connected to many other issues, from the social and economic to the environment. An effective Health Equity Moonshot should (a) be comprehensive in scope and (b) look for points of leverage where an improvement in one area can trigger wide-ranging ripple benefits.
INDIA'S EQUALITY MOONSHOT
GLOBAL CO-OPERATION & MOONSHHOT
NEW ERA OF DEMOCRACY, MEDIA FREEDOM & EQUALITY
EQUALITY MOONSHOT IN MIDDLE EAST
INCLUSION INNOVATION, WORKFORCE DEVELOPMENT & EQUALITY MOONSHOT
POWER OF INCLUSIVE & EQUALITY MOONSHOT
FUTURE OF AI MOONSHOT
Our moonshot Mission is Equality on Earth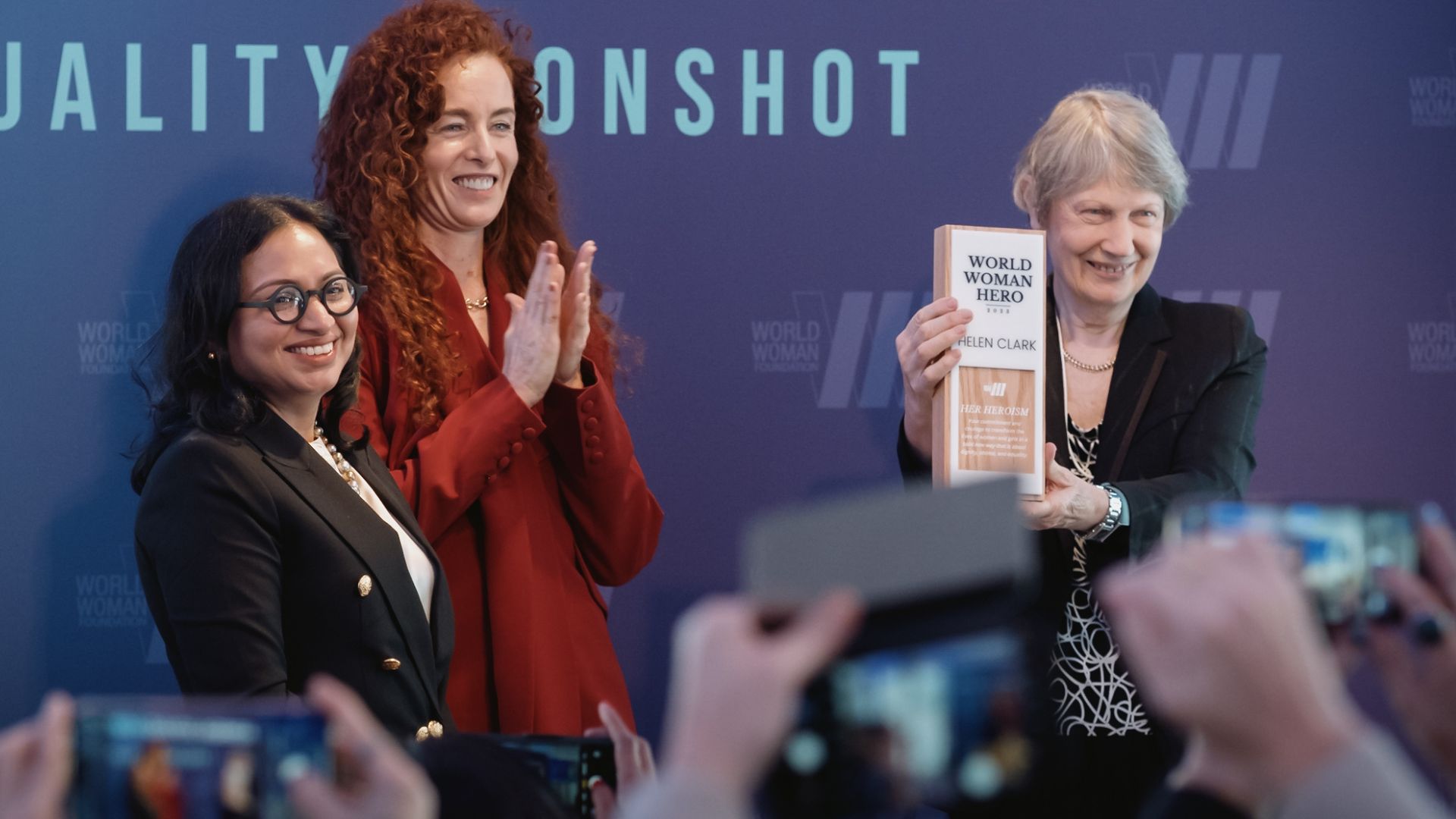 CELEBRATE WORLD WOMAN HEROES
To recognize the important work and support extraordinary women heroes who have dedicated their lives to transforming the lives of women and children; have the courage to fight, the power to survive, and the leadership to inspire, they become the recipient of the World Woman Hero Awards. During the World Woman Davos Agenda will celebrate our heroes for their commitment to gender equality in a bold new way.
OPENING REMARKS & KEYNOTE
HEALTH EQUALITY MOONSHOT
FIRESIDE CONVERSATION How can women move from being short-changed to being in charge?
GLOBAL CO-OPERATION & EQUALITY MOONSHOT
INDIA'S EQUALITY MOONSHOT
NEW ERA DEMOCRACY, MEDIA FREEDOM & EQUALITY MOONSHOT
MIDDLE EAST & EQUALITY MOONSHOT
POWER OF INCLUSION & EQUALITY MOONSHOT
INCLUSION INNOVATION, WORKFORCE DEVELOPMENT & EQUALITY MOONSHOT
EUROPE'S EQUALITY MOONSHOT
CLOSING REMARKS
hard rock international, davos
 Hotel Davos combines the iconic Hard Rock experience you've come to expect with the beauty of the Swiss Alps to create a vibe like no other during the World Economic Forum with the meeting, networking, and exchanging world-changing ideas with the most visionary leaders.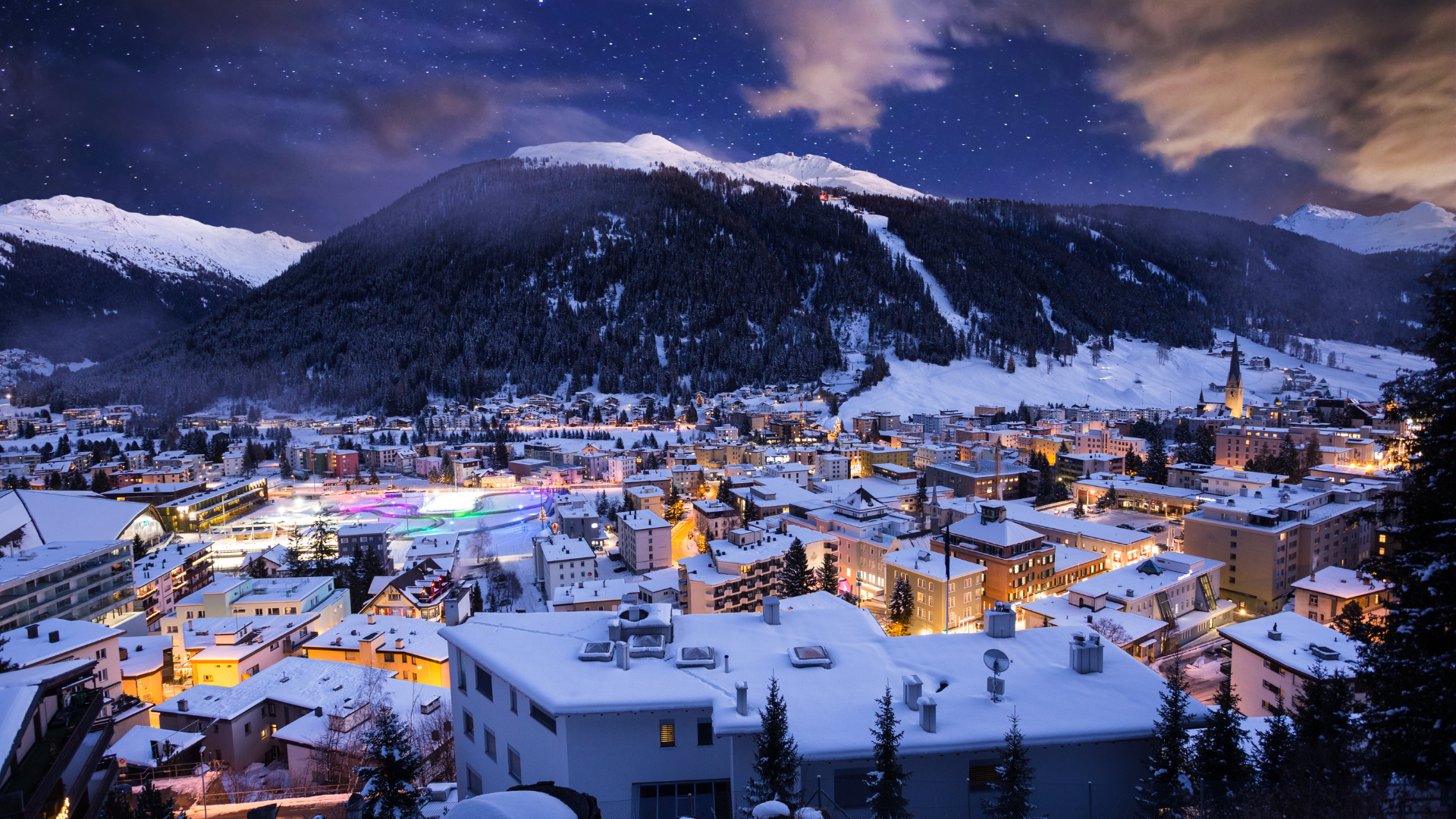 You're at the
right place
Prepare to be inspired by an unprecedented lineup of leaders, on and off the stage. They'll share their stories—and lessons learned along the way—about defying the odds and reinventing business their own way.
Surround yourself with savvy leaders with diverse backgrounds, passions, and pursuits for a day of dynamic exchanges and innovative business ideas. They'll have you energized and empowered to build a thriving economy, sustainable planet and inclusive world women and girls.
Have your most-pressing world challenges, concerns, and questions addressed in this open forum. You will receive practical advice, feasible solutions, and innovative ideas on how to fund, launch and solve humanity's grand challenges that women and girls face around the world
Inspired by her elementary teacher who was a mathematician and passionate about science, Dr. Luiza Nogaj, a young girl growing up in Poland, knew that she wanted to study Biology and Chemistry. Although science is not a subject readily associated with women, Dr. Nogaj was an exception. In 2005, she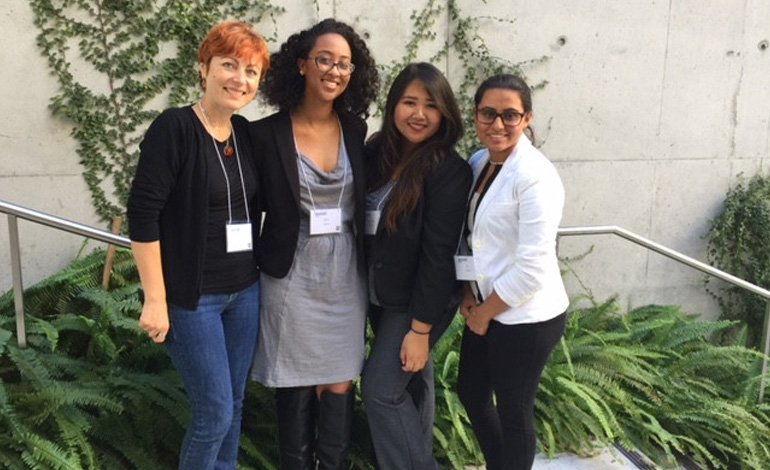 Inspired by her elementary teacher who was a mathematician and passionate about science, Dr. Luiza Nogaj, a young girl growing up in Poland, knew that she wanted to study Biology and Chemistry. Although science is not a subject readily associated with women, Dr. Nogaj was an exception. In 2005, she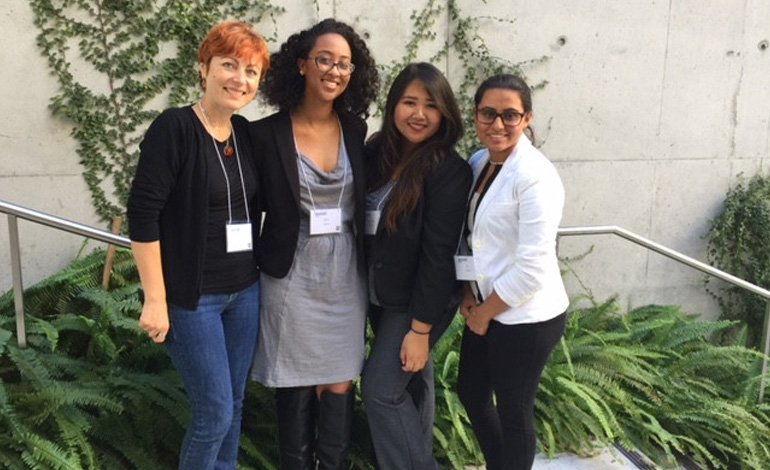 Inspired by her elementary teacher who was a mathematician and passionate about science, Dr. Luiza Nogaj, a young girl growing up in Poland, knew that she wanted to study Biology and Chemistry. Although science is not a subject readily associated with women, Dr. Nogaj was an exception. In 2005, she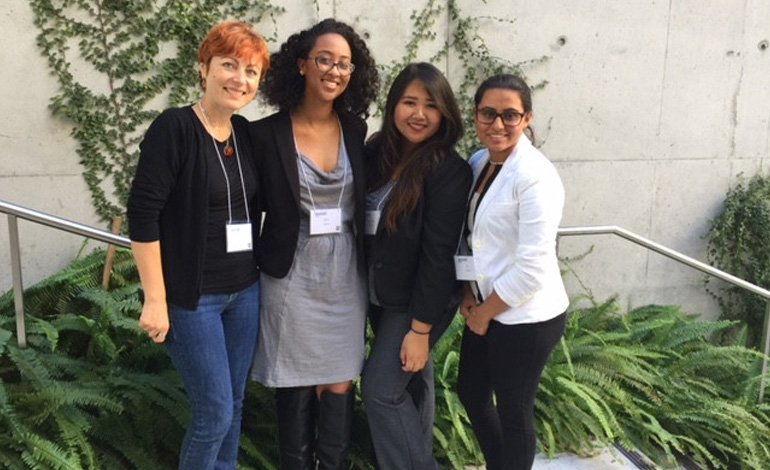 Inspired by her elementary teacher who was a mathematician and passionate about science, Dr. Luiza Nogaj, a young girl growing up in Poland, knew that she wanted to study Biology and Chemistry. Although science is not a subject readily associated with women, Dr. Nogaj was an exception. In 2005, she