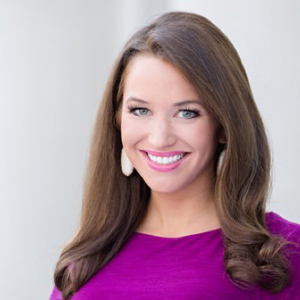 Mallory Brooks
Morning News Anchor, KARK Channel 4
Mallory Brooks is a morning news anchor for KARK Channel 4 in Little Rock. She grew up in the Natural State and loves being able to help Arkansans start their day.
She came to the station in September of 2007 as a general assignment reporter, covering everything from the presidential election to protecting homes from criminals.
Mallory has always had a passion for journalism. After graduating from the University of Central Arkansas with a major in Mass Communications, she began her career in front of the camera as a general assignment reporter at KFSM Channel 5 in Fayetteville. While in Northwest Arkansas, Mallory covered a wide range of events, from Razorback football to a visit from President George Bush.
A Russellville native, Mallory loves the southern charm of the people and the beauty of the Natural State. Now calling Little Rock home, she loves meeting new people and telling their stories.
In her free time, Mallory can be found spending time with her husband and 3-year-old daughter, Grace Anne and rescue dog, Ellie. She enjoys baking, traveling, running or volunteering as a coach for the Miracle League. You can catch Mallory every weekday morning from 5-7am!