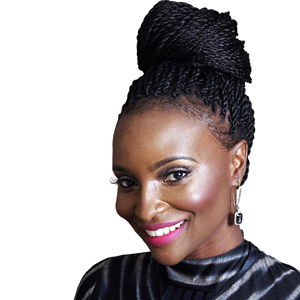 Dr. Tionna Jenkins, Ph.D., M.P.H.
Founder/Blogger, Plate It Healthy, Senior Advisor, Health Equity & Regional Director, Clinton Foundation
Dr. Tionna Jenkins is a public health policy practitioner with over 15 years of diverse experience in the field of public health through the private, public and philanthropic sectors. Dr. Jenkins is well versed and knowledgeable on the health-care system and addressing public health challenges.
During her tenure, she has convened and brokered relationships for Fortune 500 companies, governments, policy makers, NGO's, individuals and directly worked with communities to improve global health and wellness, resulting in $41.3 million in prevention investments.
Some of Dr. Jenkins notable achievements include: supporting the expansion of 7 domestic health care initiative sites in the United States addressing prevention investments on both the local and national level; supporting various components of First Lady Michelle Obama's Let's Move! Initiative; including developmental guidance, recruitment from the philanthropic field network; and increased awareness of participatory opportunities.
A strong advocate for both personal health and systemic change, Dr. Jenkins launched a healthy eating & wellness blog called Plate It Healthy, primarily focused on the promotion of whole food plant-based lifestyle, supporting local farmers, and investing in the local economy.
Additional achievements include the following:
Dissemination of information and mobilization of support toward passage of the Healthy, Hunger-Free Kids Act, which improved child nutrition and set new nutrition standards for schools. $4.5 billion was allocated toward this federal policy and the implementation of new standards.
Appointed and also served on the U.S. Department of Health and Human Services, National Partnership for Action to End Health Disparities with a primary focus of initiating action, implementing goals and advancing the agenda to eliminate health disparities through partnerships, strategies and collective action.
Spearhead all aspects and overseeing the development, review, implementation and research on improving the equity portfolio, cultural and linguistic competencies and work as the primary liaison for both regional and national external partnerships.
Dr. Jenkins earned a Ph.D. in public policy from the University of Arkansas, an M.P.H from the University of Arkansas for Medical Sciences, and a B.S. from Philander Smith College. She also holds a non-profit graduate certification from the University of Arkansas at Little Rock and has earned a plant-based nutrition certificate from the T. Colin Campbell Center for Nutrition Studies and Cornell University (e-Cornell).