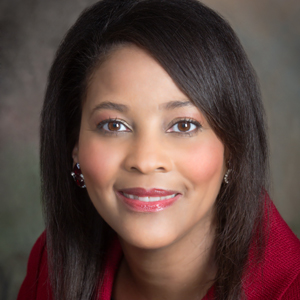 Dr. Michele R.Wright
Award Winning Success Expert
Michele R. Wright, Ph.D. is a multi-dimensional Senior Executive with experience providing dynamic leadership in diverse roles, including healthcare administration and business development to Fortune 100 companies and an international non-profit organization. With advanced degrees in engineering and public policy, she brings a
sensibility to executive roles, combining the ability to share and communicate a vision for meaningful change along with a practical approach to implementation and administration.
She is the Founder and Executive Director of the "My Water Buddy Foundation", a 501(c)(3) non-profit enterprise that uses edutainment and creative, fun, relatable and aspirational characters fashioned as anthropomorphic organs to promote the health benefits of drinking the daily recommended intake of water to children and their families, so they can have a better and more fulfilling quality of life through a healthier body. Dr. Wright serves as the Senior Director of the National Biotechnology & Pharmaceutical Association (NBPA).
She served as Senior Vice President of Sales and Marketing with Pathology Partners and Chief Executive Officer of the Greater Ozarks-Arkansas Region with the American Red Cross. She is also the past recipient of Sister Friends United, Inc. "Women of Excellence Business Award" as well as the organization's inaugural "Five-Year
Service Award".
She is a national and international multiple award-winning Corporate Leader who has worked with top ranked corporations including Genentech Biotech Company, Novartis Pharmaceuticals, Pfizer Pharmaceuticals and the Procter and Gamble Company. She has a successful track record in increasing productivity, inventory accuracy, operational efficiency and cost reductions as an engineer and has top sales performance in food, pharmaceutical and biotechnology sales. She is a specialist in project, team and total quality management.
Dr. Wright holds a Ph.D. in Public Policy from the University of Arkansas at Fayetteville, with a double specialization in Health and Leadership Policy; a Master of Science degree from the University of Tennessee Space Institute (UTSI), where she chartered the National Society of Black Engineers (NSBE) and was UTSI's first full-time African-American student to earn a Master's degree in Engineering Management/Industrial Engineering; and a Bachelor of Science degree in Electrical Engineering from Tuskegee University, where she was Miss Engineering and graduated with High Honors and Electrical Engineering Student of the Year.
Her extensive research of some of America's most outstanding women achievers served as the inspiration for her book "DEAR SUCCESS SEEKER: Wisdom from Outstanding Women" (Atria/Simon & Schuster) which received the USA Book News "Best New Non-Fiction Award" and has allowed her to leverage what she has learned about success to benefit corporations, organizations and educational facilities. Dr. Wright and her husband Terry reside in North Little Rock, Arkansas.