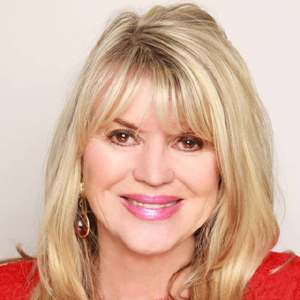 Sarah Richman
Director Strategic Partnership
Sarah Richman is a versatile entrepreneur for the past 25 years. She is the Executive Managing Director, eWomen Network, Los Angeles, the leading women's entrepreneur network globally. She began as a Chanel Market Specialist and expanded her passion by starting her own marketing and image company "Aesthtic Imagery". She created the "Dress for Success" workshop teaching professionals how to put the total image together. Her success was highlighted in the public media as she has been published in books such as "Get a Grip", featured in magazines and articles "Women on Top" and spoke on the "O'riley Factor" and "Travel Station" TV shows.
Sarah's mission at Richman Business Concierge Group is to provide professionals the opportunity to build a career in marketing, financial, beauty and spirituality services where they can learn how to save time & money but expand business with the help of key experts for their business. She is also a philanthropist advocating for women voices to be heard all over the world. Sarah is actively involved in two charities eWomen Network Foundation and World Woman Foundation working closely with women in developing countries to step into their power for economic sustainability.
This opportunity allows people to start their own business so they can live their dreams in the future. Richman Group hopes that through this process, anyone with a dream can reach their goal to a point where they too will educate and influence others.