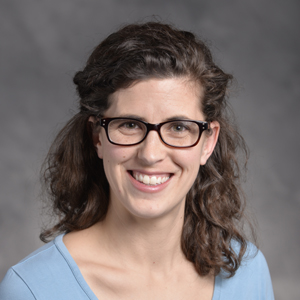 Samantha Marquard, APRN, FNP-C, MPH
Global Health Policy Expert
Samantha is originally from Little Rock, but headed to Saint Louis University to study nursing and has never left.Since graduating from Saint Louis U's undergraduate nursing program, Mrs. Marquard has provided care to vulnerable populations across the St. Louis metropolitan area, a city where 1 in 3 children live below the poverty line, making home visits to pregnant and parenting low-income women and their families; educating and case managing families with lead poisoned children, and monitoring high-risk children.  Beginning in 2009, after completing a Family Nurse Practitioner program and a dual master's degree in nursing and public health, she was hired by the Institute for Family Medicine, where she worked at several clinics offering free health care to refugee and immigrant clients, developed two clinics based in refugee and immigrant schools: a school-based health center at the International Welcome School and another within the Youth in Need Headstart Preschool.  Each of these sites serve "high-risk" urban populations who are marginalized by poverty, and the intertwining factors of substandard housing, mass incarceration, inferior schools, racial discrimination, and widening income inequities. By creating clinics in the places and spaces where the vulnerable feel safe and cared for, Samantha and The Institute for Family Medicine were able to decrease the list of children without medical services in those to programs from almost 450 children down to almost zero.
In 2012, she became an instructor at Saint Louis University School of Nursing where she teaches public health nursing, health promotion, and health policy to undergraduate nursing students.  Her classes are designed to help students to appreciate the upstream factors that contribute to health disparities by participating in practicum sites in collaboration with the Little Bit Foundation, and many others.  She and the SLU students serve children attending the 23 highest need schools in St. Louis metro, by providing medical, mental health, violence, adverse childhood events, and food security screenings. She and her students have screened more than 1000 children each year since 2013, 1,098 this year to be exact.
She is mid-way through her Doctorate of Nursing Practice studies, and is focusing on adapting the traditional well-child exam for a high-risk school-based setting.
She and her husband have 3 great children crammed into a tiny house full of a lot of adventure!