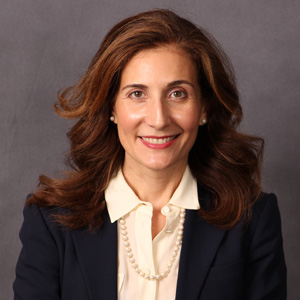 Lisa Pino
⁠⁠⁠Counsel, Mayer Brown, LLP and Former USDA Deputy Administrator (SNAP) under President Barack Obama
Lisa J. Pino is counsel in Mayer Brown's Washington DC office and a member of the Employment & Benefits group who focuses on global mobility and immigration. As a former Obama presidential appointee and senior counselor to the secretary at the Department of Homeland Security (DHS), Lisa brings critical government experience on homeland security, immigration and administrative procedural matters. At DHS, she advised the secretary and other senior leaders on legal and policy issues, including management administration, employment, cybersecurity, national security, data, information technology, budget, procurement and real estate matters. Additionally, she managed the implementation of immigration priorities for the secretary and played an integral role as a liaison to the White House on executive actions. Her crisis management of complex, challenging issues includes solving federal cyber breach protocols, upholding the president's executive actions, revising procurement standards for hundreds of vendors and increasing employee engagement for 240,000 DHS employees across 22 component agencies.
Prior to her time at DHS, Lisa served the administration at the US Department of Agriculture (USDA) as the deputy administrator of the Supplemental Nutrition Assistance Program (SNAP) and the deputy assistant secretary at the Office of the Assistant Secretary for Civil Rights.
As deputy assistant secretary, Lisa resolved long-standing civil rights complaints and ensured the fair and equal treatment of USDA employees and program clients around the United States. In this role, she directed 135 staff and managed more than 1,000 program complaints daily while overseeing USDA compliance under Title VI and Title VII of the Civil Rights Act. Under her leadership, USDA resolved class-action settlements with minority and women farmers, issued its first Limited English Proficiency guidance, developed a gender identity regulatory amendment to protect LGBT program clients from discrimination and resolved more than 5,000 program complaints exceeding the statute of limitations.
As deputy administrator of SNAP, Lisa managed a $72 billion program providing 46 million Americans, including children, with nutritional assistance. During SNAP's highest growth period in history, she: established immigrant policy guidance; improved program access and state compliance; championed civil rights; developed a new technology platform for state partners; expanded SNAP at farmers' markets by 250 percent; strategized USDA's MyPlate/MiPlato public engagement; represented First Lady Michelle Obama's Let's Move! Initiative to end childhood obesity; established hundreds of new community partnerships; and conducted numerous presentations on hunger and obesity around the country.
Prior to entering government service, Lisa, fluent in Spanish, advised low-income clients in Phoenix and at the Arizona border on immigration, farm worker, agricultural, housing and employment issues for the Florence Immigrant Rights and Refugee Project and Community Legal Services. Her background included clerkships with a global law firm serving high-tech corporate clients, the US Government Accountability Office, the US Attorney's Office for the Southern District of New York and the Library of Congress.
A New York native, Lisa received her BA, MA and JD from Arizona State University with honors and completed Harvard University's Public Leadership program as a National Hispana Leadership Institute fellow. Her recent awards include the US-Spain Council Young Leader award, induction into the Hispanic Scholarship Fund's Hall of Fame and Arizona State University's Horquilla award. Lisa also participated in President Obama's Leadership Workshop program at the White House.