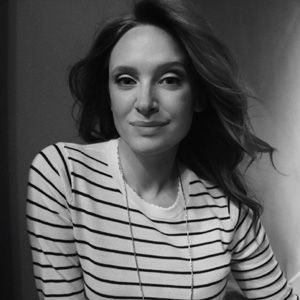 Jessica DeLoach
Political Commentator
Jessica DeLoach is a political and communications strategist who provides regular political analysis and commentary on national and statewide programs. She also currently serves as the Senior Advisor and Director of Communications for the Democratic Party of Arkansas.
Recently, the Huffington Post highlighted Jessica as one of the "top young television pundits" in the country, dubbing her the "most seasoned millennial Democrat in American broadcast punditry."
For the last five years, Jessica has served as one of Arkansas's leading progressive voices. She is a regular contributor to Talk Business & Politics and her written work has appeared in various publications throughout the state. In 2015, she earned her first award from the Arkansas Press Association for her editorial work on campaign finance titled "Negative Spending," which was featured in the Southwest Arkansas News.
As the co-contributor to KARK Channel 4's Political Plays, Jessica provides a weekly analysis of local, state, and national issues and serves as a regular roundtable contributor to KARK 4's Sunday morning show, Capitol View.
In 2015, Jessica was named to AY Magazine's Class of Powerful Women in commemoration of Women's History Month. Her work in political journalism and campaigns has also been recognized by the Democratic Committee of Pulaski County and the Democratic Party of Arkansas, who named her the 2013 Jeffrey Ledbetter Young Democrat of the Year. Jessica was also named by Soiree Magazine as one of 2012's Women to Watch, and by the Arkansas Times in 2011, where she was profiled as one of eight young Arkansans under 35 doing extraordinary work for their state and nation in a feature titled "Who Cares Now."
Jessica earned a triple major in Political Science, Theater Arts, and Interdisciplinary Studies from the University of Arkansas at Little Rock and a Masters in Public Service from the University of Arkansas Clinton School of Public Service.