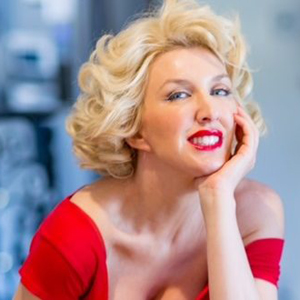 Erin Gavin
Hollywood Actress know for playing Marylin Monroe: The Last Investigation
At age seven, Erin landed the role of Molly in the theater production of Annie and her career was launched in the UK. She was still in high school when she landed her first television role in the popular television series, "Taggart." Shortly after, Erin spent a year in New York City honing her craft through many and varied acting classes. She returned to Scotland to attend The Royal Academy to study media and the performing arts. Afterwards she then went on to study business studies.
Upon graduation, she moved to London and landed a role in the award winning hit television series, "Footballers' Wives," which led to the launch of her successful career within acting and modeling. Soon, by combining her many contacts in the entertainment and modeling worlds with her intelligence, wit and determination, she created the Erin Gavin Agency (EGA), which has become one of the United Kingdom's leading providers of models, dancers and Film & television background artists. Erin's career has had an eclectic career in motion pictures, television series, theatrical productions, print and live-action commercials.
She's worked with a remarkable list of directors and actors, including David Schwimmer, Michelle Pfeiffer and Elijah Jordan Wood. Erin's most recent credits include starring as Marilyn Monroe in hit U.S. play Marilyn My Secret, Valerie in the thriller, "Dread," directed by Anthony DiBiasi, "Play On," directed by David Story, Rola in the comedy, "Junk," directed by Kevin Hamedani. She also starred and produced as Marilyn in Marilyn and Sinatra which toured the US and UK. Erin has recently received rave reviews for her performances as Marilyn Monroe and Marlene Dietrich.
Erin currently resides between Los Angeles, California and the United Kingdom. In addition to her acting career and owning a successful UK company, Erin negotiates successful investment deals for motion pictures. These negotiations include the Karl Urban comic book adaptation Dredd and a successful video game for Tweens. If Erin is not cultivating business deals then she is spends her time practicing her karate skills. Erin has a black belt in Shotokai k