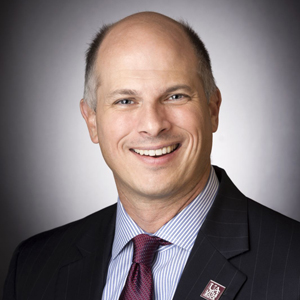 Christian O'Neal Bio
Vice Chancellor for University Advancement UA Little Rock
Christian O'Neal lives and breathes the University of Arkansas at Little Rock. As Vice Chancellor for University Advancement at UA Little Rock, he is on a mission with Chancellor Andrew Rogerson and his cabinet to advance the state's only metropolitan research university in a supportive relationship with the community, business, state and local government to thrive in the 21st century.
A native of Hot Springs, AR Christian is a 2001 graduate of the University of Arkansas at Little Rock College of Business. With support of the region's leadership, O'Neal is leading the university's effort to embark on its second capital fundraising campaign with emphasis being placed on providing research and creative experiences, as well as internship opportunities for students to learn to apply knowledge and develop the soft skills for success in employment.
Prior to serving as vice chancellor, O'Neal supervised corporate and foundation relations for the University helping it realize private funding for important initiatives such as addressing the state's critical nursing shortage, and was selected to lead the UA Little Rock Alumni Association to record-breaking heights in the role of executive director.
O'Neal serves on the board of directors of the Downtown Little Rock Rotary Club – Club 99, the Little Rock Ambulance Authority, and the Central Arkansas Fellowship of Christian Athletes. In 2015, he was recognized by Club 99 as a Paul Harris Fellow. He has served on the Council for Advancement and Support of Education (CASE) District IV Board of Directors and as chair for the state of Arkansas.
O'Neal and his wife Julie are the parents to three children: Mason 12, McKinley 7, and Beckett 6. In his spare time, he enjoys studying the rich history and politics of Arkansas, including his hometown of Hot Springs; cheering on the Little Rock Trojans; and traveling with his young family.